OEM Laser Heads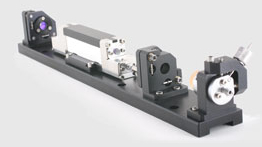 Flashlamp pumped solid state laser heads. Nd:YAG, Nd:YAP, Er:YAG, Er:Glass, CTH:YAG, Alexandrite versions are available.
Ideal choice for system with a fiber based delivery system.
Designed for operations in free-running mode. Q-switched versions of Nd:YAG and Alexandrite are available on request.
product details →

MICRO-series is a line of ultra-compact flashlamp pumped pulsed laser heads operated both in q-switched and free-running modes.
The main feature of this series is a very compact design suitable for hand-held applications.
product details →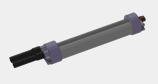 NANO-series laser heads are even more compact than MICRO-series laser heads.
The unique design provides all water and power connections at the only side of the laser head and thus allows its use in such space sensitive applications as laser dentistry.
Dimensions are as small as 25mm(dia)x140mm(length).
product details →